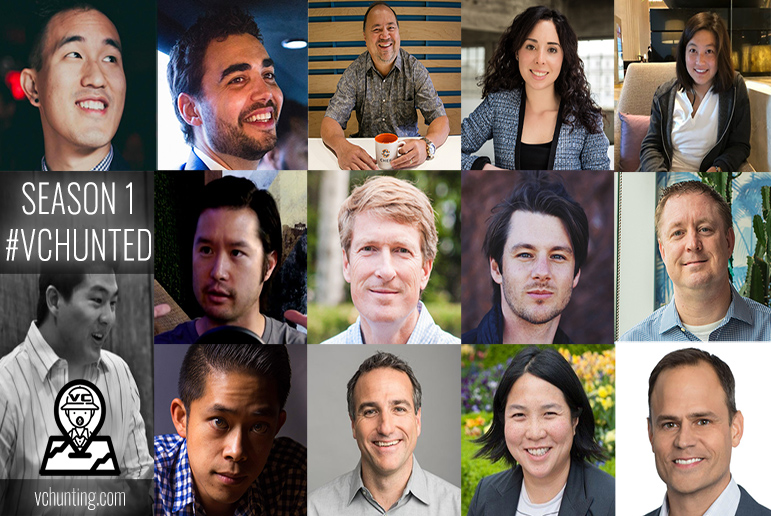 I've started a lot of projects in the past, but this one has to be the most fun, ever. Being able to speak with not only (those who have funded me in the past), but new faces and fresh perspectives in venture has been an eye-opening experience for me… and I've learned a ton. It really is time for venture media to go pro.
Season 1 Roster #VCHunted:
Retrospective
For those that know of Agile & Scrum, you'll know that one of the most important ceremonies is the retrospective. It's our opportunity to look back and extract lessons from what we've done. There is a lot to extract from Season 1 of VC Hunting and I'm really excited to keep grinding. We're getting closer…
Loving the beginner mindset that I have to put myself back into. Just because I (think) I know a lot about venture capital, doesn't actually mean I know a lot.
I'm enjoying the process of building for this project. A lot of time goes into thinking about themes, interviewee experiences, digging and finding juicy questions or ideas to talk about. One of the things I'm enjoying is 'finding my voice' in this market. This isn't my first time building an audience and finding what works. I'm grateful that I can stretch my mind and in turn find the right presentation 'voice' for this project.
Speaking with so many different personalities with different views on fund thesis and strategy has been refreshing. It's intriguing to know that multiple VCs who have funded my startups in the past have varying tactics and decision-matrix in choosing which projects/founders to invest in, however at the end of the day it's always the founder that is central to the decision. Is the founder someone who won't quit?
VCs are finding it quite hard to provide value to their investments after the check has been cut. Between their daily responsibilities of hunting for great investments, deal flow, follow-ups, and playing digital recruiter, many VCs just don't have the necessary time to really help their investments… beyond the monthly call.
While deal flow is an obvious priority for all of the VCs I spoke with, it's interesting that only a few had an 'official strategy' for improving deal-flow other than existing networks, previous investment referrals, or social gatherings. There has to be a better way for VCs to get consistent deal flow…
The stories of how each individual got into venture capital varies, however, there is a clear pattern that the best way to 'get into' venture is to just build a bad-ass product and win (exit). Most dabbled in Angel investing before jumping full bore into the VC world (this is exactly where I am now).
Having built content strategy machines for all of my startups, there is a clear opportunity to help venture capital funds reach even more founders, networks, and ideas.
Venture media is growing and needs to mature.
That's what I'm here to do.
I can't wait for Season 2! If you know of any great VCs that you think should be on the show, let Summer know!