Course Description
Take your Agile Leadership to the next level with one of the creators of the Certified Agile Leadership® program.
Agile is not just for teams – it helps leaders get better results across the organization. Bonus: less personal burnout.
Why This Course?
The CAL Executive Program helps leaders address the complex challenges of today's business environment. While a basic understanding of how Scrum works is helpful for senior leaders, they don't need to know how to do Backlog Refinement or how to run a Daily Scrum Meeting. We spent years working with executives and senior leaders to distil what is most important for them to understand and to do to unlock the potential of Agile teams. Based on this experience, the CAL program covers:
Context:

The basics of Scrum and Agile (an optional module depending on the leaders' experience)
The economic factors that led to the emergence of Agile and related approaches
A well-researched cultural lens that allows leaders to customize their agile approach to the goals and values of their organization

Organizational Patterns:

Eight shifts, based on dozens of real case studies, made by next-generation Agile Organizations.
The organizational structures, policies, approaches to change, and practices used by the case study organizations to unlock the power of individuals and teams

Agile Approaches to Change:

The four ground conditions for successful organizational change
The most successful tools to meet those ground conditions in an Agile way
Individual Leadership Development*

The most complete leadership model in existence today (the Leadership Circle)
This course add-on includes a 360 evaluation based on the Leadership Circle model, with a follow-up 90-minute debrief. This allows leaders to "be the change" that they wish to see in the organization.
* Register for the CAL Leadership Development Program to have the Leadership Circle evaluation included in your registration.
Previous Attendees Comments:
Work with one of the creators of the Certified Agile Leadership® (CAL) program. Based on his experience as a leader and coaching other leaders, the Scrum Alliance asked Peter Green to join the small team that created this certification.
Throughout the program, you'll also appreciate Agile For All's brain-friendly training style—based on the science of adult learning—that employs interactive experiences in a collaborative setting.
Logistics
The in-person public course spans two days and includes pre-work related to the Context sections.
Private, in-house versions of this program can be delivered across multiple half-day sessions, four to six weeks apart, to accommodate the busy schedule of most executives. We've found this to be a powerful approach, as it allows practice and review of each topic area with follow up coaching between the 1/2 day sessions.
We are so certain you'll receive value from this workshop that we offer a no questions asked money-back guarantee.
With successful course completion, you achieve the Certified Agile Leader® Credential 1.
TO HELP CONVINCE SOMEONE ELSE, DOWNLOAD COURSE DETAILS

Course Topics & Learning Objectives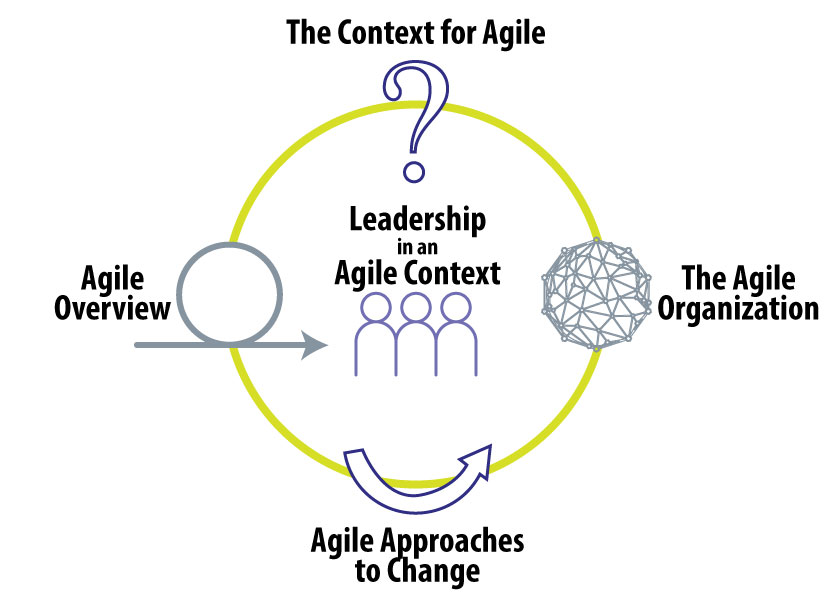 DOWNLOAD THE DETAILED LEARNING OBJECTIVES
People who looked at this course also viewed: