Course Details
Achieve better business results and thrive in the midst of complexity
Expand your capability—and that of your senior management team—to lead an engaged organization in today's rapidly changing business environment. Become a certified Agile leader and discover how you can harness the benefits of Agile, Lean and other creative organizational approaches to achieve healthy business growth in the midst of unpredictable challenges—without burning out or sacrificing your personal life.
Previous Attendees Comments:
Work with one of the creators of the Certified Agile Leadership® (CAL) program. In just two-and-a-half days, you'll explore the best information and scientific research from multiple fields of study to learn how effective leadership helps you achieve your purpose with the flexibility to capitalize on the strengths of your organization.
As part of your participation in this intensive workshop with Agile For All, you'll complete the Leadership Circle 360 Evaluation* by asking colleagues in your organization to fill out a short feedback survey on your leadership effectiveness. Then, after the workshop, you'll debrief your results with our Leadership Circle coach. As you uncover personal tendencies that helped you reach your current leadership level but now may hold you back from even greater success, you'll identify opportunities for personal improvement that can serve as a catalyst for change.
Throughout the program, you'll also appreciate Agile For All's brain-friendly training style—based on the science of adult learning—that employs interactive experiences in a collaborative setting.
With successful course completion, you achieve the designation of Certified Agile Leader®.
*Limited time offer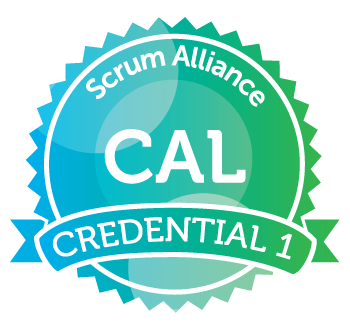 TO HELP CONVINCE SOMEONE ELSE, DOWNLOAD COURSE DETAILS
Course Topics & Learning Objectives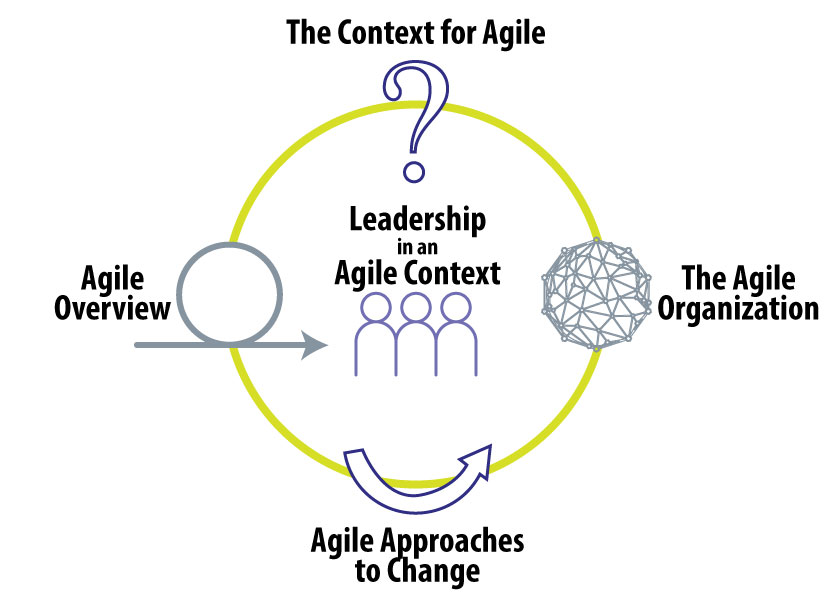 Merge Agile approaches into your leadership style. Whether your organization applies Agile at the team level or you're just getting your feet wet with an Agile framework, this Certified Agile Leadership® course will help you improve your ability to:
Describe the origins of Agile and how it helps organizations thrive in complexity
Apply an Agile approach to change
Stay competitive in a continually evolving national and global marketplace
Structure your organization according to principles of organizational agility, instead of silos, to better align efforts
By the end of our time together, you'll be able to:
Appreciate how to lead effectively amid uncertainty, complexity, and rapid change
Demonstrate knowledge of Agile values, approaches, and practices
Identify more creative solutions to leadership and organizational challenges through increased self-awareness, a mindset of growth, and the ability to engage with others
Align and empower teams to deliver more customer value
Personally integrate feedback and experiments into your leadership style
Create a personal plan for the future
Use a simple leadership language pattern that leads directly to higher autonomy, mastery, and purpose
Take a collaborative, continuous-improvement approach to organizational effectiveness
Encourage change in others and facilitate organizational change
When the program is complete, you'll be able to:
Focus all decisions and communication around a strong sense of shared purpose at all levels of the organization.
Create an organizational structure that leads to alignment of effort, rather than silos of communication.
Apply a simple leadership language pattern that leads directly to higher autonomy, mastery, and purpose.
Improve the key individual leadership skills that have proven most effective in environments of high rate of change and interconnectedness.
Work as a cohesive leadership team to catalyze an engaging and highly effective organizational culture.
Identify each individual's default leadership stance (coaching, facilitating, mentoring, inspiring, and directing), and identify situations where a different stance might produce a better result.
DESIGNED FOR
Executive teams, typically CEO and direct reports
LENGTH
2-day intensive workshop
PRE-REQUISITES
Authority to make or influence structural organization change; Desire to lead with true agility
Let's start a conversation. Contact us for scheduling or questions about this course.